Blog
22 Feb 2012 · Connect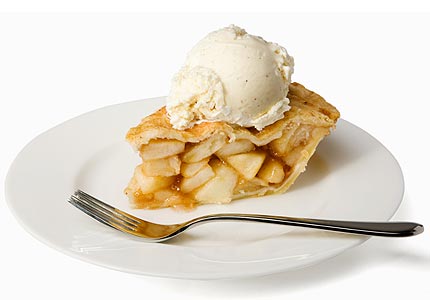 Okay, for the last couple of weeks we've been discussing performance management.
If we stick to my previously mentioned gardening metaphor it is now time to turn apples into apple pie.
Why bother? Well here are some sound business reasons for investing in your employees.
Performance management:
 Helps people realize their full potential
 Empowers employees to contribute to the financial success of your company
 Allows the business to reward contributions
 Gain greater employee commitment and staff retention
 Enhances your reputation as an employee of preference
Talent management is a strategic business function. If you integrate it into your business processes you will create value for employees and the business.

Key Components of Performance Management
The employee and the business will benefit from regular and continuous feedback and coaching and feedback. This helps develop capabilities, confidence, knowledge and self awareness. Achieve this with regular quality conversations.
The coaching role is performed by direct supervisors, counselor or mentor. Coaching is a pre-requisite for a good performance management approach.
Implementing the following steps should ensure success.
Determine Business Goals
Each employee or team if appropriate should set their own goals and objectives in line with the strategic business vision. This enables company leaders to reference goals and targets to departments and divisions.
Individual goals should be measured using clear success or failure indicators or Key Performance Indicators (KPIs) . This allows each individuals performance to be measured in relation to his or her contribution to the company.
Define Position Responsibility
This gives an employee ownership of their role and empowers them to improve performance based on clear guidelines.
As a manager it allows you to plan for performance continuity, and anticipate future talent requirements, roles and number of staf required.
When defining roles consider:
 Accountability
 Performance expectations
 Qualifications, experience or credentials
 Competency

Performance & Development Plan (PDP)
The purpose of a PDP is to manage and track the performance and development of an individual employee. The PDP plots the annual performance cycle, covering the results and personal growth the employee is expected to achieve within a set time frame.
Set SMART objectives. Specific, Measurable, Realistic and Time-bound.
For example achieve Level3 computer competency by XX Month year.
Determine what tools you're employee will need including, training, coaching or mentoring and link desired outcomes with specific work-place tasks.
Well, that's a basic approach to performance management. This entire blog could be dedicated to the subject and maybe we'll revisit this at some later point.
Please feel free to use the feedback form below to ask any questions, or if your in the CBD in the near future stop in for a coffee and a chat.
.